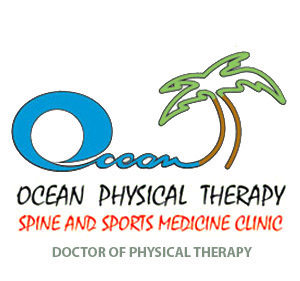 ---
HOT TOPICS
Physical Therapy's Effects Equal to Surgery for Spinal Stenosis Symptoms
Physical Therapy Determined Most Effective Option to Relieve the "Pain in Your Neck"
---
Banishing Back Pain

- Preventing work-related injuries can mean simple body mechanics...READ
Anterior Cruciate Ligament Reconstruction:

- Surgical Management and Postoperative Rehabilitation Considerations ...READ
Therapeutic Light

- Light is a form of energy that behaves like a wave and also as a stream of particles called photons. ...READ
Stopping Pain

- The knee is the largest and most complicated joint in the body ...READ
Physical Therapy Plays a Vital Role

- The unsung heroes for millions ...READ
Pain In The Neck

- Neck sprains and strains are among the most frequently reported injuries in auto insurance claims ...READ
Core Power

- As a child, I remember watching my father give a boxing lesson ...READ
Back to Basics

- The Mechanics of a Proper Lift: Injury Prevention 101!...READ
The Way to Stay Fit After Thirty

- Here's why walking is such an anti-aging elixir...READ
The New Way to Beat Back Pain

Surprising info on what causes the ache - and how to make it stop...READ
A Running Start

- A recipe for those who want to have a training edge...READ
Alternative Medicine


Surgical Management and Postoperative Rehabilitation Considerations- ...READ
Stressed Out - Elbows and wrists

are the joints of finesse, not force ...READ
In a Pinch

- The majority of sports couldn't be played without using the most mobile joint in the body & the shoulder ...READ
Joint Replacements
- August 2011
---
With today's 50-and-up crowd staying active and living longer than past generations, many find their joints are wearing out before they're ready to slow down. Knees are the most common joint replacements by far, followed by hips and then shoulders. Arthritis, especially Osteoarthritis, is the main reason for joint replacements. Years of wear and tear on the body mean joints will eventually start to wear out, lose the cushion or cartilage and cause joint pain.
Knee replacements jumped from 264,311 in 1997 to 621,029 in 2009, and more than tripled among those ages 45 to 64. There were 288,471 hip replacements in 2009, and almost half of them were in patients younger than 65. (Agency for Healthcare Research and Quality)
Even with advanced technology, patient care after surgery is still the most important part of a successful joint replacement. Physical therapy and exercise are crucial for patients to recover their strength and range of motion and get back to their regular routine.
(article source: Southeast Missourian, Robyn Gautschy)