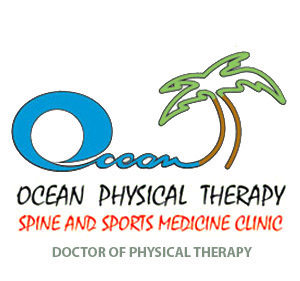 ---
HOT TOPICS
Physical Therapy's Effects Equal to Surgery for Spinal Stenosis Symptoms
Physical Therapy Determined Most Effective Option to Relieve the "Pain in Your Neck"
---
Banishing Back Pain

- Preventing work-related injuries can mean simple body mechanics...READ
Anterior Cruciate Ligament Reconstruction:

- Surgical Management and Postoperative Rehabilitation Considerations ...READ
Therapeutic Light

- Light is a form of energy that behaves like a wave and also as a stream of particles called photons. ...READ
Stopping Pain

- The knee is the largest and most complicated joint in the body ...READ
Physical Therapy Plays a Vital Role

- The unsung heroes for millions ...READ
Pain In The Neck

- Neck sprains and strains are among the most frequently reported injuries in auto insurance claims ...READ
Core Power

- As a child, I remember watching my father give a boxing lesson ...READ
Back to Basics

- The Mechanics of a Proper Lift: Injury Prevention 101!...READ
The Way to Stay Fit After Thirty

- Here's why walking is such an anti-aging elixir...READ
The New Way to Beat Back Pain

Surprising info on what causes the ache - and how to make it stop...READ
A Running Start

- A recipe for those who want to have a training edge...READ
Alternative Medicine


Surgical Management and Postoperative Rehabilitation Considerations- ...READ
Stressed Out - Elbows and wrists

are the joints of finesse, not force ...READ
In a Pinch

- The majority of sports couldn't be played without using the most mobile joint in the body & the shoulder ...READ
Physical Therapy's Effects Equal to Surgery
for Spinal Stenosis Symptoms
- May 2016
The study appears in the Annals of Internal Medicine [Ann Intern Med. 2015 Apr 7; 162(7):465-73] conducted between 2000 to 2007 and limited to patients 50 years and older who had no previous lumbar spine stenosis surgery. All 169 participants were qualified for surgery. The results showed that surgical decompression yielded similar effects to a PT regimen among patients with LSS who were surgical candidates.
From a clinical standpoint, Delitto and colleagues trial suggests that a strategy of starting with an active, standardized physical therapy regimen results in similar outcomes to immediate decompressive surgery over the first several years. Editorial author Jeffrey Katz, M.D. indicates that taken together, the data suggests that patients with LSS should be offered a rigorous physical therapy regimen, and those who do not improve and ultimately consider surgery should be informed that the benefits are likely to diminish over time.
We at Ocean Physical Therapy have successfully treated many clients with LSS over the years, majority with good results and have returned to functional daily activities with minimal to no symptoms. Physical therapy can help. Our process starts with initial evaluation and will follow with home exercises, ther-ex in gym, manual therapy, and use of modalities as needed.